WELCOME TO

GOFF'S TEMPLE-HILL

WEIRCREEK BEAGLES

& KENNEL SUPPLIES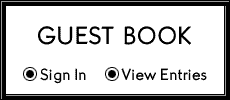 We are pleased that you visited our site and hope you will return often.  We enjoy the little hounds that we call beagles.  We hope you feel the same way.  On this site you will find Pictures of our hounds and some pedigrees that may be useful.  Feel free to call if you have questions or need pedigree information. 

GOFF'S TEMPLE-HILL BEAGLES

105 Cater LN NE

McCall Creek, MISSISSIPPI  39647

PHONE: (HOME) 601-532-6556

               (CELL)  601-384-6748

               (FAX)     601-532-6556

E-MAIL  mikegoff@ftcweb.net  

This page was last updated: September 1, 2023
"WHERE THE HUNT IS BRED IN"